You are here: Home // Cluj
        Profesionisti IT din Elvetia, Belgia, Anglia, Olanda si Cehia vor fi prezenti la DevTalks Cluj-Napoca. Peste 350 de profesionisti IT din Cluj vor participa la DevTalks pe 13 mai.         DevTalks, eveniment dedicat developerilor si specialistilor IT din Romania, va fi prezent anul acesta cu o editie locala, in Cluj-Napoca.  Cei care sunt interesati de evolutia tehnologica din...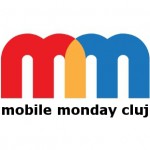 Thank you to our speakers : Lucian Cosoi – iQuest, Cluj-Napoca, RO Radu Sabau, Tudor Stanean – 3 Pillar Global, Cluj-Napoca, RO Alex Lakatos – Mozilla Cluj team, Cluj-Napoca, RO Eusebiu Burcas – BurCASH, Cluj-Napoca, RO If you weren't able to make it along to our event on Monday 30th September 2013, here are the slides to download: Lucia Cosoi : B2B mobile solution Radu...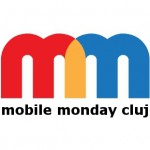 Monday, September 30th, Cluj will formally enter in the Mobile Monday Network of more than 130 cities worldwide, where vibrant communities of people are jointly pursuing their interests to learn about, to follow and, why not, to influence the revolutions within the global mobile industry. The mobile community gathered by ClujHUB, Cluj Mobile Developers and Cluj IT Cluster takes a step further by...