1st EUropean Augmented Reality Conference and Developer Camp
Why is AR important?
The web and the emerging mobile Internet have been powerful forces of change in the last decades. They have changed our lifestyle and the way we do business radically. But AR is an even more dramatic jump in the evolution of media: AR is moving computing off desktops, liberating us from the so-called "computer situation". The world itself is becoming the universal and intuitive interface with mobile AR. This explosion of the interface into ambient space means an explosion of opportunities to interact, communicate, collabortate, and make transactions. Augmented Media, Augmented Entertainment, Augmented Marketing – we will see the gamechange of the "Augmented World" in every industry – and in our very way of life.
ARconf.eu – 1st European AR Conference – April 23/24 2010
ARconf.eu is the largest commercial augmented reality event in Europe. Augmented Reality (AR) is now beginning to enter the mass market. With the physical world as AR's platform there will be major new opportunities across all
sectors and industries. ARconf.eu will showcase the fantastic outlook of AR with the goal of transforming keen visions of the future into a concrete business reality today.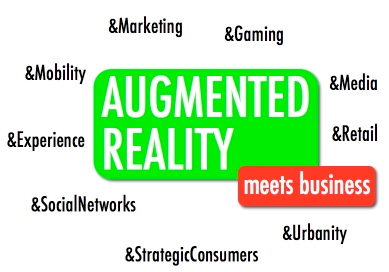 sursa: www.augmentedcitizen.org