Your are here: Home // Posts Tagged With AppCircus

Majesty: The Fansatsy Kingdom Sim, the winner of AppCircus at Eastern European Mobile Monday Developer Summit 2011 in Bucharest, has been selected to pitch on stage in Barcelona 2012 ! Congratulations HeroCraft ! This game was selected by an online jury of industry experts for Mobile Premier Awards, which will take place on 27th of February, 2012 at Sala Apolo in Barcelona, Spain. You can find...

"Mobile Premier Awards Nomination MoMo Developer Summit" Tuesday, 27th September 2011 at the World Trade Center, New York Hall 1st District, Bucuresti This event will take place during the Eastern European Mobile Monday Developer Summit From all apps submitted for the AppCircus showcase, a jury (TBA) will select first 10 apps. The selected participants will present their applications at...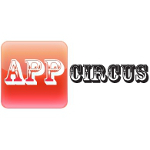 AppCircus Romania – winning mobile application is TripJournal AppCircus Winners 2010! See the list of confirmed winners from all the different AppCircus events in 2010 here. The nominated apps will be judged by an international jury in the week from January 17-22, the finalists to present at the event will be announced on January 24, 2011. AppCircus Live@MoMoRomania is the way to nominate...